INTRODUCTION
Limerick and Clare Education and Training Board is committed to providing you, as a Further Education and Training learner, with the highest quality of learning experiences and outcomes. The ETB undertakes to pursue excellence in the manner with which it engages and communicates with you throughout your learning experience. This Further Education and Training Learner Charter sets out our values and provides a framework that allows you, other learners, our staff, and learning practitioners to know and understand their respective responsibilities. It is based on the principle of collaboration and co-operation between FET learners and staff. It outlines:

What you as a learner can expect from the ETB
BEFORE YOU ENROL
You have a right to expect up-to-date and accurate information to help you to make informed choices about learning opportunities. We will give you information about enrolment procedures and entry requirements for each programme/course. We will also give you information on:
Programme/course content and induction

Supports

Awards

Attendance

Assessment

How to progress to other programmes/courses

Information about Recognition of Prior Learning

What data do we collect as part of the enrolment process, who this is shared with, and why
Your responsibilities in relation to all these issues are set out in the ETB's FET Learner Policies section below and in your Campus Handbook, where available.
THE LEARNING EXPERIENCE
Your learning experience will be focused on your needs in order to help you secure the best outcome, both personal and employment-related. We provide committed staff and a quality learning experience that is appropriately resourced and planned. We commit to providing quality-assured learning opportunities in accordance with our Quality Assurance Policies and Procedures. These are available here.
FAIR ASSESSMENT PROCEDURES
The ETB commits to providing a fair, transparent and quality-assured assessment process to protect the quality and value of the qualifications awarded. You have the right to have your achievements recognised as a result of your participation on all programmes/courses, both accredited and non-accredited. These Assessment Procedures are available here.
WE PROVIDE SUPPORTS AND GUIDANCE
Our supports and guidance start upon your acceptance onto a course and continue until you complete it. Where appropriate, we will discuss with you the relevant supports to assist your progression. We will offer other options and alternatives if the programme/course you have selected is unavailable, or is no longer offered. Additional information is available here.
WE HAVE EXCELLENT RESOURCES
You can expect a learning environment that:
Has relevant and up-to-date resources

Makes the best use of technology, where possible
WE TREAT EVERYONE EQUALLY AND RESPECT DIVERSITY
Our environment is open, inclusive, ethical, and safe. We do not discriminate on the grounds of:
Gender

Civil status

Family status

Sexual orientation

Religion

Age

Disability

Membership of the Traveller Community

Race

Socio economic status
WE PROVIDE A QUALITY SERVICE
Our teaching, administration, and facilities staff will recognise you as an equal member of the learning community and treat you with courtesy, dignity, and respect. They will provide you with an efficient and helpful service. They will keep your learner profile, course details, and assessment records accurate, up-to-date and secure. Relevant staff will respond promptly to any queries or requests that you may have. You will be able to discuss with a relevant staff member any issues or problems that may arise during your course, including teaching or course assessments.
WE PROVIDE QUALITY LEARNING ENVIRONMENTS
Our premises meet occupational and safety standards. We provide, where possible, access for people with disabilities and others with specific needs. A suite of Learner Supports has been put in place to assist you on your learning journey. Additional information is available here.
HOW TO COMMUNICATE YOUR VIEWS AND ANY COMPLAINTS
We provide a fair, effective, and learner-centred procedure to deal with formal complaints. We provide access to an independent and learner-centred process for handling appeals relating to assessment. Additional information is available here. We provide a fair, effective, and learner-centred procedure to deal with learner discipline. We will treat all communications with us confidentially and with sensitivity. We will not share your personal information with any third party without your acknowledgment, in compliance with EU General Data Protection Regulations. If you have questions, queries, complaints, or feedback that you would like to discuss or bring to our attention you can contact the relevant programme/course manager. This includes Principal, Deputy Principal, Provision Co-ordinator, Training Centre Manager, Assistant Training Centre Manager, or other person designated by Limerick and Clare Education and Training Board. Please read the relevant FET Learner Policies and your Campus Handbook where available. These set out the ETB's policies and procedures and provide more information.
LEARNER FEEDBACK AND ENGAGEMENT
We welcome your feedback and engagement. The ETB offers FET learners the opportunity to provide formal feedback. You have the right to be treated as equal in determining your educational and learning needs. We are committed to listening to the learner voice in order to support you to actively plan and review your learning.
WE HAVE STRUCTURES IN PLACE TO CONSULT WITH YOU
We are committed to providing a structured approach to consulting with you in relation to the development, delivery and review of services, as well as evaluation of our service delivery. You can give us feedback through end-of-course evaluations, as well as at regular intervals throughout your course. We will use your feedback wherever possible to help us improve our service. We will use your feedback when we are reviewing policies and planning new developments.
WE INVOLVE LEARNERS IN DECISION MAKING
A learner representative currently sits on the ETB's Board. The ETB also commits to the creation of clear systems for learner representation through regular learner feedback and/or local class representative structures.
WE PROVIDE COURSE INFORMATION IN DIFFERENT FORMATS
The ETB commits to providing you with course information in a range of formats, including here on our website.
What the ETB expects from you the learner
As an enrolled learner on one of our programmes/courses, we expect you to:
Take responsibility for your learning, be self-motivated and engage

with your programme of study

Attend punctually all classes and timetabled meetings related to your programme/course and participate actively in them

Participate and contribute to group work

Provide constructive feedback on your programme of study to the ETB
We expect you to be familiar and comply with ETB FET policies, procedures, rules and regulations, as set out in FET Learner Policies and your Campus Handbook, where available. We also expect you to be pro-active in connecting with the ETB and in obtaining information relevant to your course. Please complete all registration documentation on time and comply with registration requirements dictated by your course.
COPYRIGHT
You must comply with copyright regulations on the use of hard copy and electronic resources.
COURSEWORK
We expect you to submit all your coursework and assessments on time, using the systems provided, and in accordance with the ETB's FET Assessment Policies, as set out in FET Learner Policies and your Campus Handbook, where available. When you submit your coursework, we expect you to exercise integrity and honesty and ensure the work is your own and not plagiarised. You must state the work is your own.
EXAMS
You must follow the regulations relating to conduct during examinations, as set out in FET Learner Policies and your Campus Handbook, where available.
TELL US IF THERE IS AN ISSUE
We expect you to inform relevant staff of any issues that may affect your ability to fully participate in your programme/course. Please use the mechanisms we provide to appeal decisions, make complaints or seek information. You should provide full and accurate information and respect the integrity and confidentiality of the systems in place.
STAFF AND LEARNER COMMUNITY
You must respect the role of all ETB staff and engage with them in a constructive way. Please respond in a timely way to all communications. You must behave with respect and honesty towards all members of the ETB learning community, treating everyone equally and inclusively. You should not behave in a way that affects the physical or emotional wellbeing, safety, rights or dignity of other learners or staff. Do not make a false or malicious complaint or allegation against another learner or member of staff.
RESPECT OUR PREMISES
You must:
Use the facilities and resources of the ETB with respect

Consider all other users

Respect the physical environment
INTERNET USAGE AND DIGITAL DEVICES POLICIES
You must follow the ETB Acceptable Usage Policy and do not download offensive or inappropriate material on ETB equipment. You must not send or circulate emails or attachments that are pornographic, obscene, contain abusive or defamatory messages or cause offence. You must follow the ETB Acceptable Usage Policy in the learning environment, including, but not limited to, mobile phones, smartwatches, laptops, iPads, tablets etc.
FEEDBACK AND EVALUATION
We welcome constructive feedback on your learning experiences, materials and facilities through end-of-course evaluations.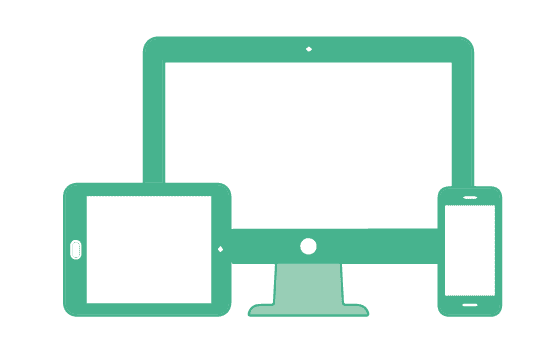 Terms and Conditions
The expectations expressed here, for both Limerick and Clare Education and Training Board and Further Education and Training learners, are not intended to be an exhaustive list, but they are a fair representation of recognised needs and aspirations. The FET Learner Charter is not legally binding on Limerick and Clare Education and Training Board, its employees, or its learners. The Charter should be read along with Limerick and Clare Education and Training Board's FET policies, procedures, rules, and regulations. You can find these here on our FET website, and in FET Learner Policies and your Campus Handbook, where available. In implementing policies, procedures, and regulations, Limerick and Clare Education and Training Board will always strive to deal with learners and other members of the learning community in a manner that reflects the ETB's ethos, fosters goodwill, and builds the ETB's reputation as a first-class provider of Further Education and Training educational services.
We hope that you enjoy your time as a learner with us and wish you the very best in your studies.